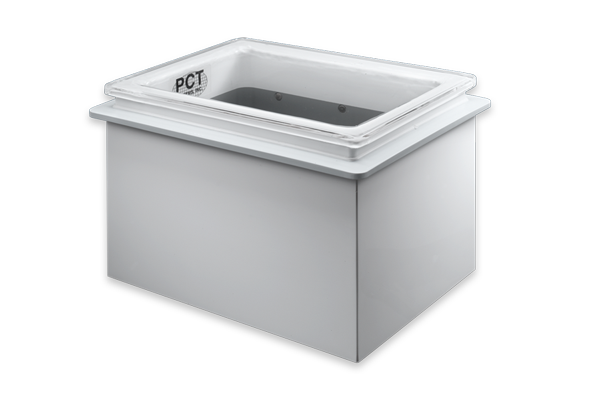 PCT Systems
Constant Temperature (TT)
Tiger Tank—for today's advanced deep-submicron wafer cleaning. PCT's Tiger Tank Quartz Constant Temperature Bath construction exceeds the most stringent demands of today's wafer fabrication facilities.
The Tiger Tank series of quartz baths delivers unequalled performance, stability, reliability, and safety. They are available in all standard sizes and are compatible with existing standard bath controllers. Custom-size units are available on request.
The combination of a time-proven heating system and improved design and manufacturing techniques makes Tiger Tank the longest-life unit available today.