The Industries PCT Systems, Inc. Serves
PCT Systems, Inc. foundation — accuracy, integrity and providing value  — are integrated in a collaborative process with each industry it serves. Specifically, PCT Systems, Inc. is responsible for building megasonic and ultrasonic wet cleaning systems for the following industries: semiconductors, renewables, medtech, glass and additive manufacturing, optics, university labs, and life sciences sectors. 
If you're looking for a company with core operating principles of reliability and accuracy, PCT System's, Inc. can facilitate growth in your respective industry. The company employs standard megasonic, ultrasonic and quartz systems that are highly engineered and customized to achieve high-level cleaning results.  
How PCT Systems, Inc. Helps to Shape These Key Industries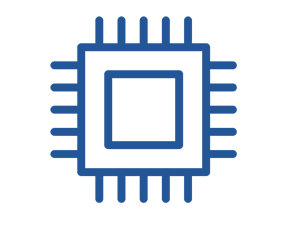 Semiconductors  
PCT Systems, Inc. uses silicon etch, post acid rinse, particle/organics/metal ion removal, nitride etch, and photoresist strip technologies to clean wafers used in semiconductors. The objective is to provide the purest product in order to improve the efficiency and reliability for key semiconductor elements.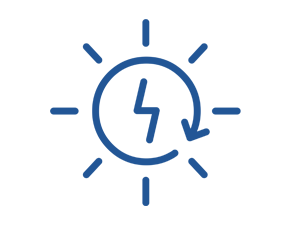 Renewables  
A large part of the renewable industry is solar cell technology. PCT Systems, Inc., employs a post acid rinse, organic, particle, and metal ion removal by utilizing a quartz vessel. Quartz tanks feature a high purity, virgin quartz liner (molded or GE124) that will not devitrify at maximum bath operating temperatures.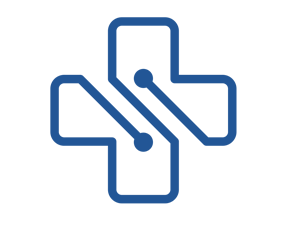 Medtech 
The medtech industry depends on reliability and accuracy since testing and results are impacted by the equipment in use. PCT Systems, Inc. understands this requirement and utilizes wet chemical surface treatment processes and micro-level cleaning for medical devices and its intricate parts.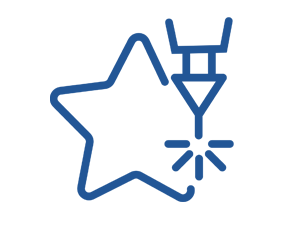 Glass and Additive Manufacturing Industries
PCT Systems, Inc. provides advanced solutions for glass such as cleaning as well as etching for a dual approach in laser & wet processing technologies. With megasonic processing technologies multiple frequencies up to three MHz can be utilized simultaneously to provide special processing modes to clean even the smallest particles on the most delicate features.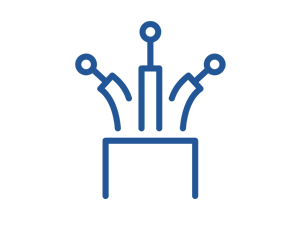 Optics 
Sensitive optics can be damaged by low frequency ultrasonic tanks causing crazing and cracking. PCT Systems, Inc., offers a wide range of high frequency megasonic tanks for cleaning optics after various lapping and polishing processes. The use of precision, cleaning as well as particle and organic removal is integral in the optics industry.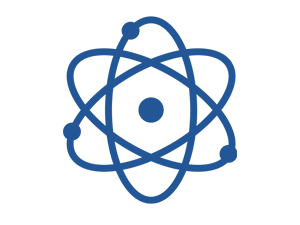 University Labs and Life Sciences 
PCT Systems, Inc. works in collaboration with major universities in their research and development departments to innovate existing technologies. PCT Systems, Inc., employs ultrasonic and megasonic cleaning for particle removal and aid in the refining of municipal water, chemical processing, and environmental remediation.
New Use Cases 
PCT Systems, Inc. is constantly evolving to provide the best services for its customers. Part of this process includes working on new use cases in several different areas. Here is a sample of some of the new use cases in a broad range of industries and applications that PCT Systems, Inc. has actively worked on in the past few years.
Life Sciences
In the genome sequencing industry, PCT Systems, Inc. worked to design a system that would process the customer's custom size substrate in our Mini-Meg 100 stainless steel megasonic system. The results proved successful in that the demo MM100 stainless steel megasonic system was instrumental in achieving 100% residual resist removal from our microarray substrates. For this case study in life sciences, the goal of the demo unit testing was to qualify a megasonic system for resist removal with no structure damage and no sidewall residual particles. 
The system has proven successful at removing 100% of the photo-resist with no damage.
Research/Universities
PCT Systems, Inc. worked with university researchers to design a series of sonochemical reactors for research in per fluorinated chemical destruction of contaminated ground water and aqueous film forming foams (AFFF) waste. During a period of three years, PCT Systems, Inc. guided the equipment design and suggested process parameters for successful small and field scale experiments. 
A direct result of initial lab success, PCT's Systems, Inc. university customer was awarded grants to produce a larger field scale unit. This was the first field scale sonochemical unit to be built and tested onsite at a contaminated location. The unit was built in collaboration with an industry remediation company.  
PCT Systems has participated in several university derived research in the defluorination of PFOS/PFAS compounds.
Optics
In optics, a diffraction grating is an optical component with a periodic structure that diffracts light into several beams travelling in different directions. Any particulate residue on these grating can be problematic in the final use of the grating. PCT Systems, Inc. diagnosed that a customer's surface relief gratings after dicing were covered by process residues such as particles ranging between 0.1 – 10 µm, silica chips, and organics. The process residues are a hazard in the photonic module making them unreliable and not functioning the way that is intended. The customer's goal was to clean the grating structure, including the surface top layer of SiO2 without damaging the layer to preserve optical performance. 
PCT Systems, Inc. suggested a Quartz megasonic cleaning system at 700KHz and a cleaning process for the customer to evaluate megasonic cleaning as a viable option.  
Megasonic cleaning proved to be an effective approach and did not damage the structures. Only a few minutes per grating is required to clean the residues. DI water can be used to improve grating cleanliness and make it ready for gluing. A higher degree of cleanliness can be achieved with a proper selection of a detergent and a higher pH detergent may be a better solution.
Legacy Equipment in the Semiconductors
PCT Systems, Inc. worked with a major United States semiconductor manufacturer to replace their legacy equipment that was no longer being supported by an equipment supplier (Verteq). The semiconductor manufacturer approached PCT Systems to determine if we could design a replacement system that would fit into their existing tool set (automated wet benches) and utilize existing plumbing connections, robot end-effector placement and wet bench racking system.
PCT Systems, Inc. sent a field service technician to the customer site to inspect the tools and take measurements. It was determined that adequate space was available for PCT Systems, Inc.  to come up with a custom tank design to replace the old Verteq megasonic tank.
The final result was a custom PVDF Megasonic Quick Dump rinse tank and Model 6000 RF Generator, a custom HSMS software interface was also created to allow the new PCT megasonic system to communicate with the old Verteq control system.